Let your customers free to choose!
Order, re-order and pay.Easy-peasy.
Online platform to digitalize the menu, get orders and payments, reducing customer management to a minimum.
+18%
average bill increase
+34%
re-order factor
+22%
time and workflow optimization
+16%
table trunover
Read more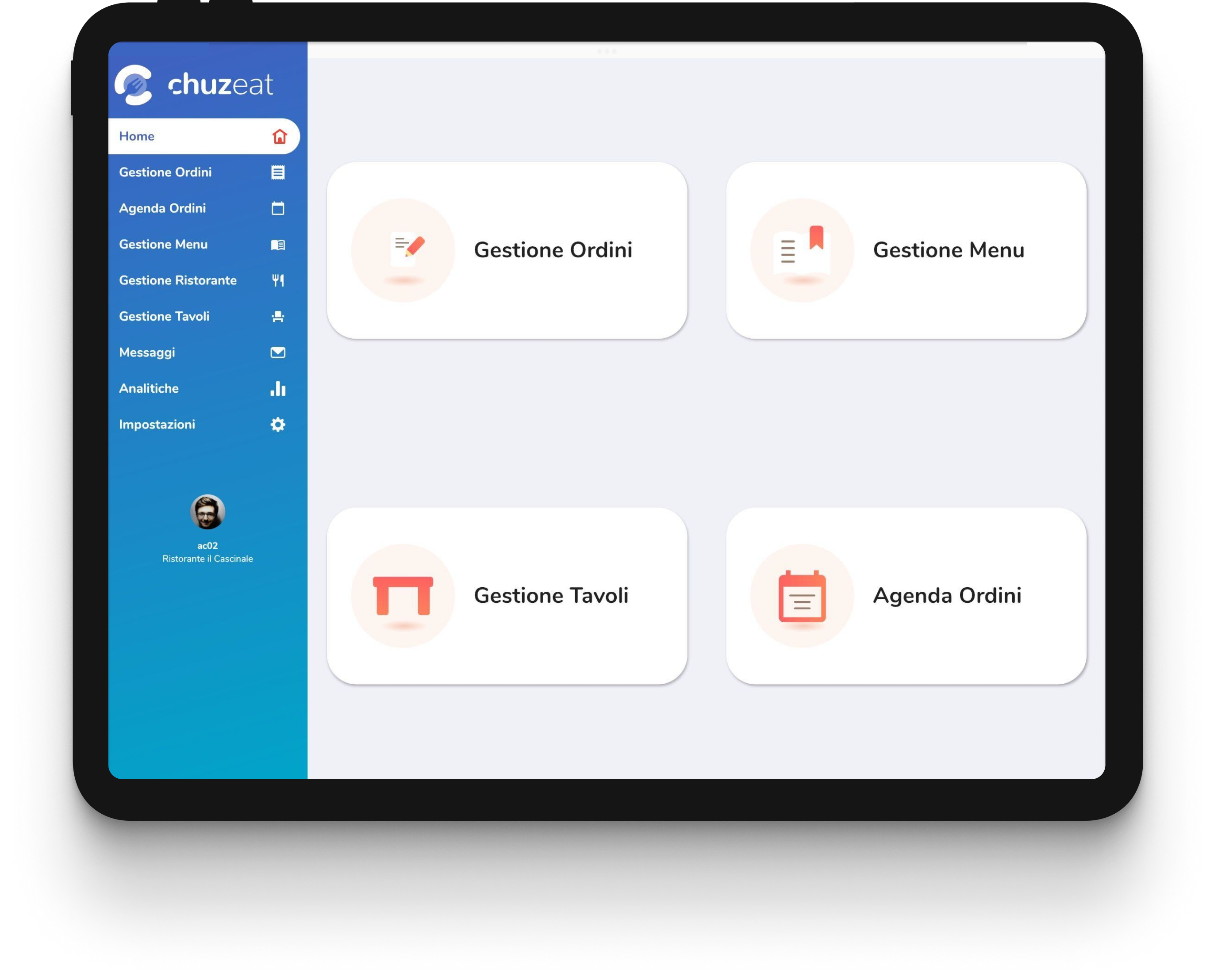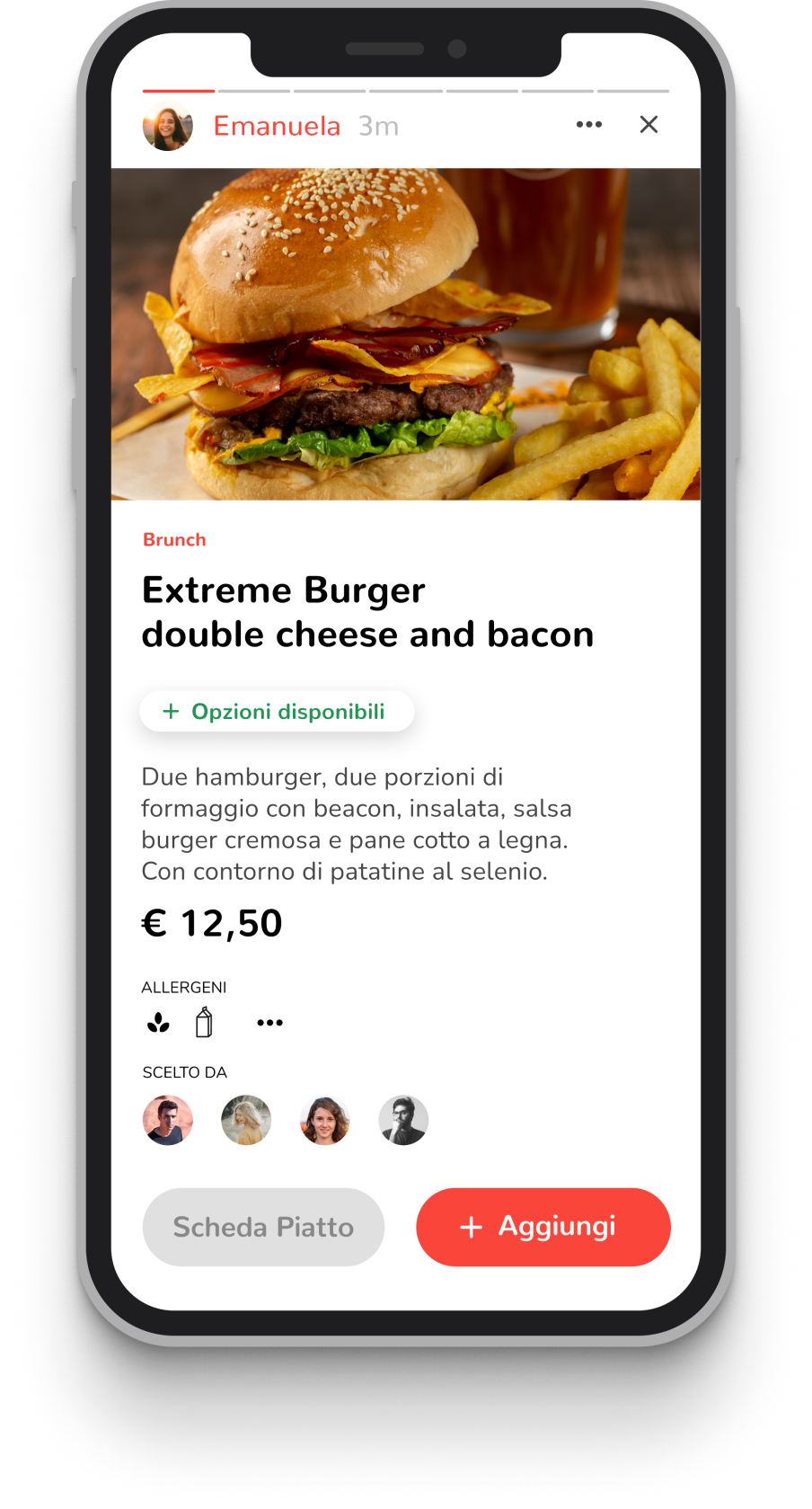 Chuzeat is the ideal solution for!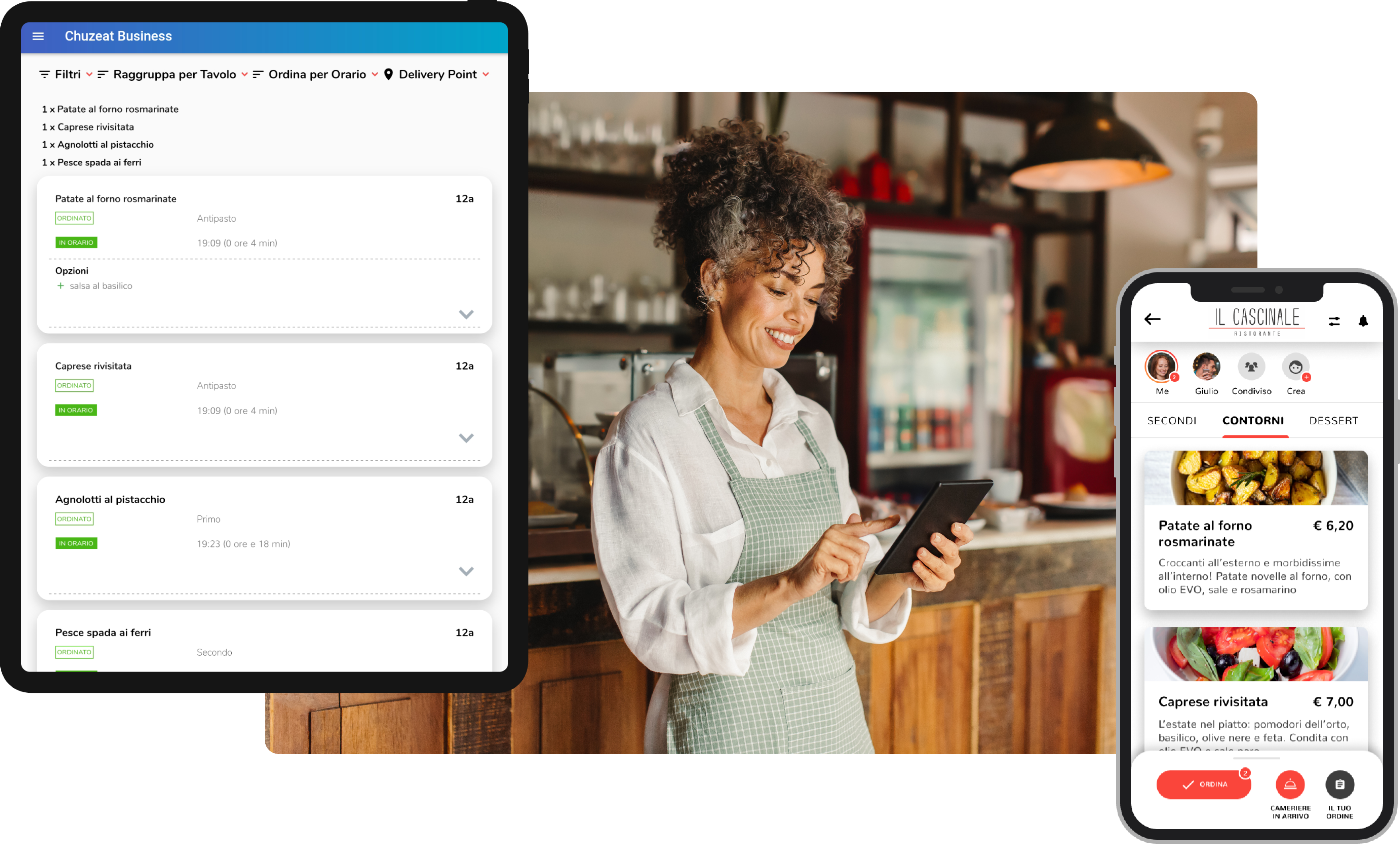 INNOVATION MADE EASY
The self-order that actually works!
Chuzeat directly connects customers, waitstaff and the cooking areas.
Menu, orders, re-orders and payments become easy and fast.
Chuzeat allows order management in cooperative and interactive modes, promoting the customers' involvement.
Read more
Maximum flexibility
Safe and customized payments
Your customers can:
Choose the tip to leave (great incentive!)
Pay with their smartphone
Split the table bill
Choose each one's favourite payment method
Read more
Chuzeat - benefits only!
Average bill increase:

+ 18%


Tips:

+ 30%
Customers satisfaction
return rate:

+ 34%
Easy set up and Assistance guaranteed
Integration with the main management software
Data protection
and certified digital safety
Choose the plan that best suits your needs
zero

fixed costs,

zero

% costs on your profits. You pay only if you use it
Light
All our software at your service
€ 0,15
For internal orders at the restaurant
€ 0,15
For orders from take away or home delivery
Included in the plan:
Chuzeat Business
Unlimited menus, tables and orders
Free read-only digital menu
Secure QRcode printing (Quid)
Management of take-away and delivery orders
Simplified payments via app and at the checkout
Verified and private reviews
QuID digital placeholders*
Aggregate data on the tastes of your customers
Tablet and thermal printer*
* available as an option
Smart
We give you everything: software, tablet, printer and QuID.
€ 0,25
For internal orders at the restaurant
€ 0,15
For orders from take away or home delivery
Included in the plan:
Chuzeat Business
Unlimited menus, tables and orders
Free read-only digital menu
Secure QRcode printing (Quid)
Management of take-away and delivery orders
Simplified payments via app and at the checkout
Verified and private reviews
QuID digital placeholders*
Aggregate data on the tastes of your customers
Tablet and thermal printer*
* on loan for use with deposit
Big player
For large business volumes
If you manage many orders per day or if you have more than two restaurants
Request a demo,
our experts are at your disposal